Click on logo link to see full article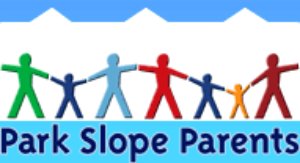 "Jon doesn't just give piano lessons, he imparts a life long love of music in his students."
- Cold Spring Harbour, NY
"Prior to Jon bringing music into her life, Dana was quiet in group settings and tentative with new experiences. With her new found confidence playing the piano, she has emerged from her shell.
Jon's teachings have exceeded all our expectations for Dana's music training. Dana's belief in herself is priceless and we would like to express our heartfelt gratitude."
- Plainview, NY


"My son has made tremendous strides since the beginning of his lessons. Jon is incredibly talented and brought out qualities in my son I never knew existed! He is a wonderful teacher!!"
- West Babylon

"Jonathan Samson is an awesome and talented musician and teacher. The therapeutic piano lessons my daughter has received by Mr. Samson, at the Brooklyn Conservatory of Music, has given her much joy, inspiration and confidence.
With much appreciation and gratitude."
- Brooklyn, NY

"My ten year old son always looks forward to each music lesson with Jon. Never knowing what to expect, my son is continually amazed and excited by the music he is discovering."
"This music teacher's fresh voice and songs are making waves." - Parenting Magazine

"In time for Samson's first appearance in
Canada
, 'Another Kids Album' was released and fans flocked to add more Jon's witty and wise music to their family repertoire"
- Clearwater Times
"This is a truly unique childrens' music" - Kidlantis

"Local Favorite...bringing youngster, parents and everyone within earshot to their feet - Brooklyn Daily Eagle

"He definitely knows his way around a melody and a hook and had a solid band backing him" - Zooglobble


"Samson's CD has a musical depth unlike the majority of children's music today, making it something that parents will also enjoy"- Susan Fox, founder of Park Slope Parents


"...a soul to encounter..."
- Caroline Myss, author and teacher

"Jon has lectured about music therapy, autism spectrum disorders, and forming significant therapeutic relationships with kids for more than 5 years in my graduate level occupational therapy classes at Columbia University. He is always dazzling, empowering and brilliant! "
- Dr. Emily Raphael-Greenfield, EdD, OTR

"Life's Worc and NYFAC would like to take this opportunity to thank you for presenting at our conference "Bringing Us Together." Your time and dedication to the field of Autism is appreciated. We look forward to collaborating with you in future conferences."
- Rosemary Barlone- Schafer, Life's WORC Chair
AndrewBaumann,NYFAC
"Jon was able to bring out the voices of children who had never spoken a word. Amazing! Our students looked forward to his arrival, many placing their music symbol on their independent schedules without reminders. This, in and of itself from non-verbal, dependent children is worth speaking of. Others simply smiled and gleamed when they arrived in the morning to see the Music symbol on their daily schedule. Jon worked closely with classroom teachers, related service providers, assistant principal and autism coach in a collaborative effort to bring these very special needs children to higher grounds, by way of music.
I would recommend Jon to any organization that serves children with special needs, because he showed us here that music is one of the ways to a child's heart. Of course, Jon's talent should not be limited to special needs children, because regardless of the type of child, I know that Jon's Music therapy and teaching abilities would benefit any type of child."

- Rosa Amato, Assistant Principal, The Children's School

"The students are overjoyed working with him and I have noticed improvement in their communication, attention span, sense of self, and motivation in participating actively in their environment."
- Jennifer Richman OTR/L - Senior Occupational Therapist for New York State Psychiatric Institute and NYC Department of Education